My Services
Sundyne® pumps and compressors
Wherever high head-medium flow along with high longevity, reliability and easy maintenance is targeted, Sundyne pumps could be the right answer. SSA has established specific supply chain and field service suitable for and fully compatible with Sundyne pumps in association with Sammler co. including:
-Full coverage of state-of- the art spare parts,
-Full support of old designs by professional reverse engineering and German fabrication facilities,
-Complete pumps,
-Complete gearboxes
-Fields services and overhaul through high expertize team in the Middle East and beyond.
Let's start your next project together!
Reverse Engineering in SSA
When an old design needs to be re-produced for some reasons e.g. keeping the inventory integration, good experience of old design, match parts etc. reverse engineering(RE) is the right but precise solution .SSA fully equipped RE lab paves the way for very accurate non-toch-3D modeling (±5 microns accuracy). On the other hand SSA professional partner institutions fully support us for material analysis. These two in combination with our know-how make us enable to deal with almost each part RE.
Explosion proof equipment:
All machineries in the field of oil and gas industry need to be driven and controlled solely by explosion proof drivers. Working on different pumps and compressors in this field, took us to allocate some resources to the Ex equipment.
About us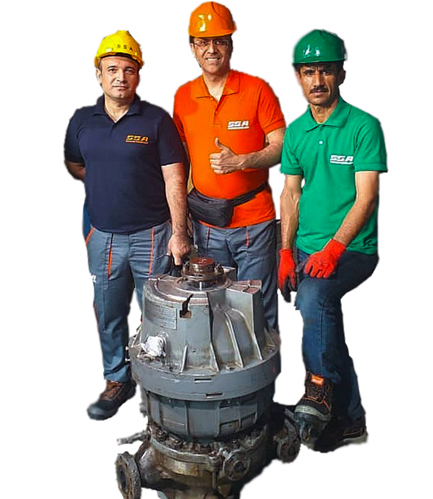 Hi There
Sarv Saran Arian, SSA (Private Joint Stock) an Engineering-Commercial company was found early on 2009 in Tehran targeting to rotary equipment for Oil& Gas field.Gathering experiences of its board members, SSA soon realized the market demand and established its relationship with its first German Partner (Sammler-cs) and its state-of-the-art reverse engineering lab on 2010 and 2011 respectively.For more information about Sammler-cs company please proceed to: www.sammler-cs.de Since then using the continuously enriched supply chains, SSA has been supplying its16 valued customers inside the country and beyond.The main policy of SSA has been to maintain the basic golden triangle of high Quality,reasonable Cost and on-time Delivery.
more information about Sammler-cs
more information about Sammler-cs